A while back Christina Aguilera's homage to the legendary Etta James was outshone by the tears of her disappointed uterus. A lot of shock and period hating buzzed around the interwebs and even inspired a meme or two. But apparently that's not all it inspired… It also caused for some very controversial tights.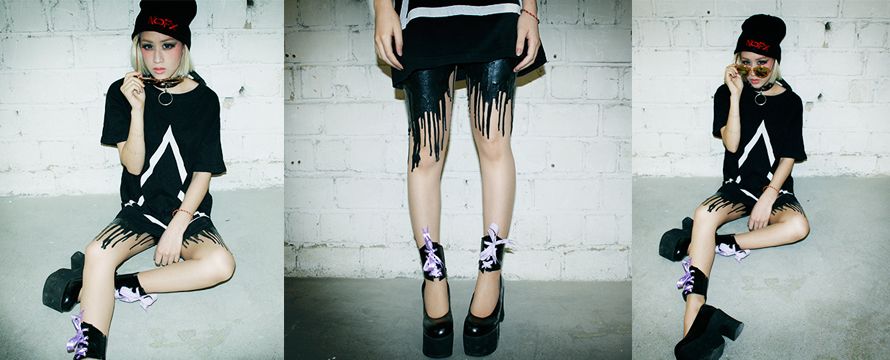 It's highly unlikely that Christina started this trend but it was just too hard not to make the reference. The melting tights, however, are not a joke. Fashion brand URB designed these tights that make it look like you have toxic waste dripping out of your 'no-no zone'. They come in a wild variety of colors and will set you back about $55.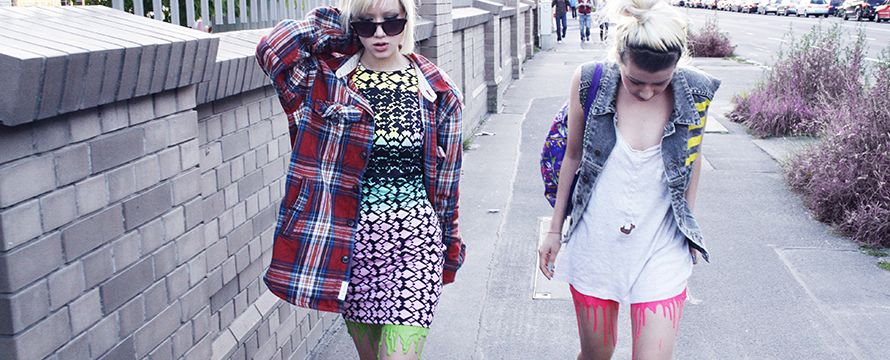 These tights have received a lot of hatred in the blogosphere. But I guess that's not the target group talking because these babies are selling like hotcakes. If I had the legs to pull these drippers off I might actually wear them. I'm sorta into the glittery silver and the edgy black ones. I'm just glad they haven't made a bloody red one
.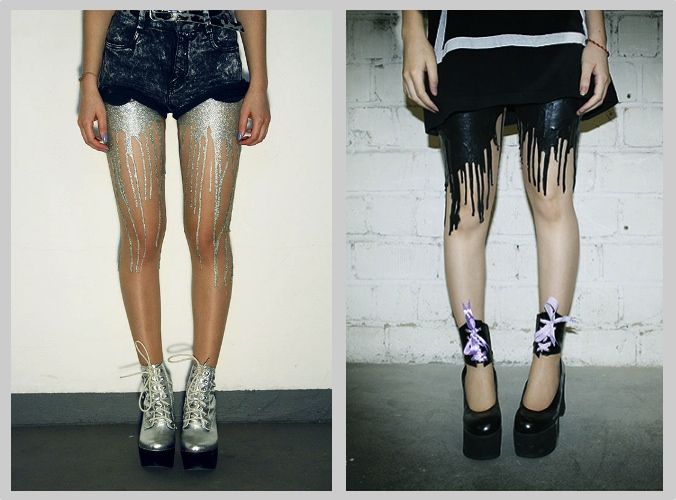 So if your inner provocateur is looking for a new 'it' item to wear, be sure to take a look at URB's website. These melting tights will surely turn some heads!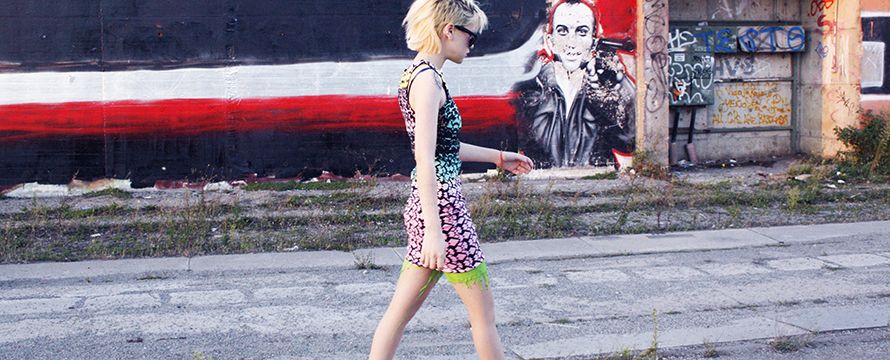 Would you wear these? And if so, in what color?